How Bollywood's Male Characters Are Changing (Slowly)
​By Prachi Gangwani | Reading Time: 6min 43secs | Words: 1310
---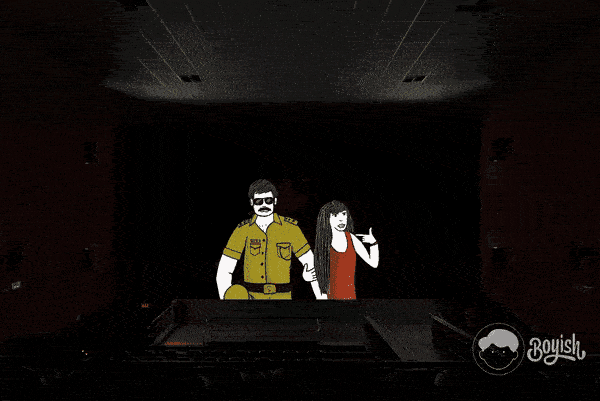 ​
"I dare say that there isn't much happening in the male actor space. It is a better time to be a female actor today. Look at the kind of female roles you get to see. Every actress is doing interesting work." - Vidya Balan (April, 2022)
When it comes to gender representation in cinema, art seems to be mimicking life. The evolution of female characters and stories can be credited to the dogged, multi-faceted efforts of feminism. All sorts of women's stories are now being highlighted on screen, quite often by female writers and directors, stories that challenge and redefine what it means to be an Indian woman.
And maybe for the same reason, the evolution of masculinity in cinema has not kept pace. Male characters' sense of self-worth is still attached to their bank balance or professional achievements; they still view women as another achievement, not a source of partnership; they remain in competition with other men; they solve problems with rage and violence. These regressive, two-dimensional models of masculinity leave men without examples of what could be.
Yet, there have been some developments in Bollywood's male characters that gives hope. We're seeing more of their struggle, their complexity, their vulnerability. And slowly, we're seeing them held accountable when their actions are rooted in toxic masculine norms – and even more slowly, we're seeing some rise to the occasion.
Films and TV shows of yesteryear had a few formulae they stuck to: love stories with happy endings, hero vs. villain, the angry young man. Now, thanks to busier schedules, an abundance of content, and a far more evolved audience, such formulaic storytelling doesn't quite work as well as it used to. In the last few years, indubitably accelerated by OTT, we have seen diversity – and thus, more complexity – in male characters.
From Made in Heaven's very realistic portrayal of a gay man (Karan Mehra, played by Arjun Mathur), to the many men who appear in Modern Love Mumbai, the Indian male on screen is becoming less overtly macho. He's no longer an archetype of the Hero or Villain, the Angry Young Man or the Comic. He's a little bit of everything.
Shakun Batra is one writer/director who comes to mind when it comes to creating relatable stories and characters. In both his films -- Kapoor & Sons(2016) and Gehraiyan(2022) –-- he's brought to life the many shades of masculinity within each film's male characters.
Let's talk about Kapoor & Sons first. The family drama, among other things, aptly captures the love-hate relationship between two brothers, adding complexity to the black-and-white animosity or camaraderie of past male characters. Even films like Dil Chahta Hai(2001), 3 Idiots(2009), or Zindagi Na Milegi Dobara(2011) – much more evolved in their depictions of masculinity as compared to other films from the same time – failed to break away from this polarization. In all three, the men are attached at the hip until they have one fight or disagreement, which breaks their fragile friendship apart.
The Kapoor sons, by contrast, are a refreshing change as they alternate between moments of conflict and moments of intimacy. The film also captures the unspoken agony of a closeted gay man and a husband who's fallen out of love with his wife. Perhaps the most endearing and relatable is the grandfather in the film (played by Rishi Kapoor), who, wisened by years, tries to maintain an air of joy while keenly noting the cracks in his beloved family.
Gehraiyan, a film either hated or loved, gave us Zain Oberoi (Siddhant Chaturvedi) – a deeply flawed, devastatingly dark character that's impossible to hate. Much like many men out there, Zain's dark side is not overt, rather, simply a part of his manhood. Zain (perhaps, barring his homicidal instincts) is someone many of us would have crossed paths with – one side of his identity debauched, ruthless, and scheming; the other, amenable, ambitious, loving, and even empathetic. His character personifies the many men who are seen and celebrated for their lovable side, while their unlovable side is overlooked, the many men who leave us baffled over how they can 'get away' with their indiscretions. No man – no person – is only evil; society chooses where to look.
This kind of empathetic depiction of male complexity, however, could risk absolving the many flaws of masculinity. Which is why I'm so happy to see a (slight) trend of accountability for Bollywood's male characters.
Although there are abundant misogynistic jokes in Jugg Jugg Jeeyo(2022), the film gave us two male characters we haven't quite seen in mainstream cinema before. One, a middle-aged man seeking a divorce (Bheem, played by Anil Kapoor) and the second, a young man insecure about his wife's success (Kukoo, played by Varun Dhawan). Unfortunately, the writing and direction did not do justice to the complexities of Bheem. The film resorted to slapstick comedy and made a caricature of his heartbreak. Bheem attempts to break away from his marriage, but not without telling a hundred lies to cover one – and his lying was called out. The film, via his son Kukoo, held him accountable for his failures instead of accepting men as liars and cheaters, as we've seen in so many films before.
With Kukoo, the writers showed more sensitivity. Annoying and childish at his worst, as are many men fighting-but-not-quite managing to shake the norms and privileges of traditional masculinity, Kukoo can't accept that his wife is more successful than he is – that she's the one supporting the family, and he, the one relocating for her. He comes of age, though, and embraces the dynamic in his marriage, a likely realistic example that it can be done – with effort.
Jugg Jugg Jeeyo was also refreshingly notable for not sending Bheem, a man stuck in a loveless marriage, running amok, breaking objects, arms, and hearts like he's owed love. It's not alone; slowly, other films and shows are approaching men's relationships with women no longer as something deserved or defining, but as something earned – through patience, through respect, through trust.
In Guilty Minds(2022), Deepak Rana (Varun Mitra) is a lovelorn lawyer. He and the love of his life are morally, professionally, intellectually, and politically on opposing sides. Yet, the flame of his love doesn't ebb. And even as his many attempts at winning Kashaf's (Shriya Pilgaonkar) heart back are met with a slap on the face (literally, at least once), we don't see him becoming vengeful as past iterations of the character might've. We don't see him drowning his sorrows in alcohol (because we've moved past Devdas). Nor do we see him turning his angst into fodder for world domination (here's looking at you, Rockstar). Instead, he patiently – and more importantly, silently – waits for Kashaf until she is ready to be with him again. No stalking. No harassment. No guilt tripping. Just, love.
Another example is a single, standout scene, irrelevant to the larger story, in The Broken News (2022). In a scene that had me biting my nails, a grieving Radha (also Shriya Pilgaonkar) takes Anuj Saxena (Taaruk Raina) home after a few drinks. After telling him she has recently lost her flatmate and close friend, she makes a move on him. Though Anuj later turns out to be selfish and cowardly, in this moment of her vulnerability, he decides that he doesn't want to 'chance pe dance'. Much to her chagrin, he turns Radha down. Even though Radha is upset at the rejection, I – as a female audience member – heaved a sigh of relief at watching a man decide not to abuse the power that the moment unwittingly bestowed upon him.
None of these male characters are the perfect 'woke' man, the paragon of all that a new masculinity can be. That's because in front of the screen, we're still very much sorting out what masculinity means when it is stripped of its oppressive privilege and power. Still, characters like Zain, Anuj, Deepak, Kukoo, and the Kapoor sons move us closer to a redefinition of manhood, one that focuses more on the human not just the man. If the trend continues, with any luck, life will start mimicking art.